Large Format Photo Mounting & Face Mounting
With the creation of our newly dedicated print mounting facility we are now able to offer a full range of mounting services in conjunction with our frames and framing services. Our state of the art facility is staffed by master craftspeople with decades of mounting experience who are adept at handling all types of mounting challenges. We are highly skilled in the handling of many different photographic papers as well as knowledgeable in a multitude of photographic processes and techniques, contemporary as well as period. A Street Frames has partnered with Acorn Editions to provide in-house Scanning and Printing services in our shared Saxonville Studio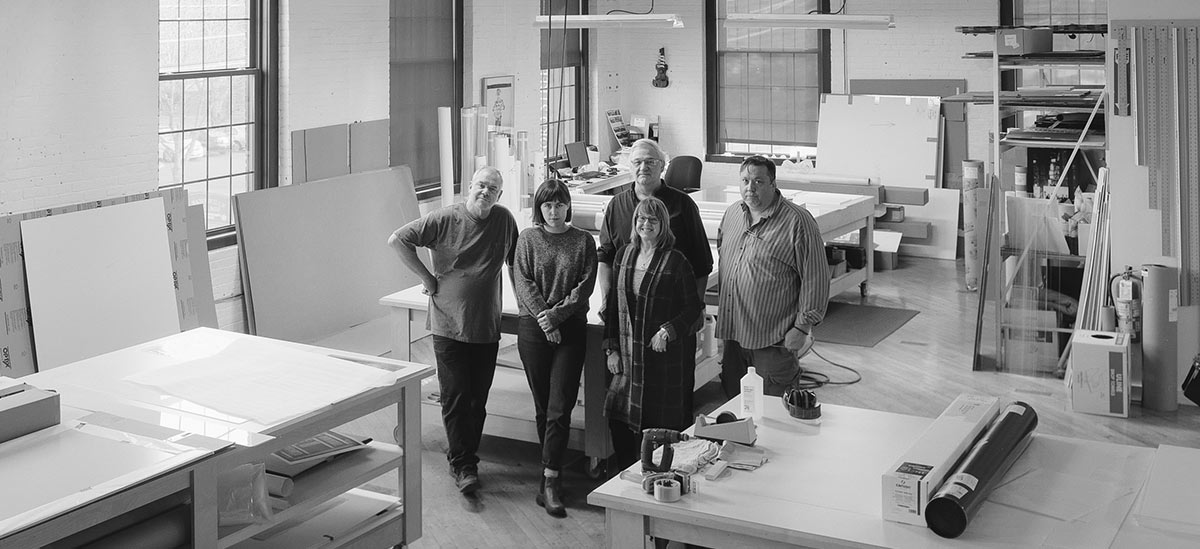 Experienced Photo Mounting Specialists
As scale has increased in the contemporary art and photography markets the demand for critical print mounting as part of the framing and presentation of finished work has as well. By bringing together mounting and framing in house we are able to deftly control both quality and scheduling, while also offering competitive pricing. Our mounting specialists come to us with decades of experience and that experience, combined with our 35+ years in the framing industry sets us apart from the competition.
We use industry standard conservation grade materials – PH neutral pressure sensitive adhesives and a state of the art cold mount press as well as a range of available substrates to suit nearly every possible application and budget. Along with the skill of our experienced mounting team and museum grade materials we are able to advise you as to your options and best practices, helping to ensure that what looks great when you pick it up will continue to look great years later.
Photo: Jerry Miller: ASF Chief Mounter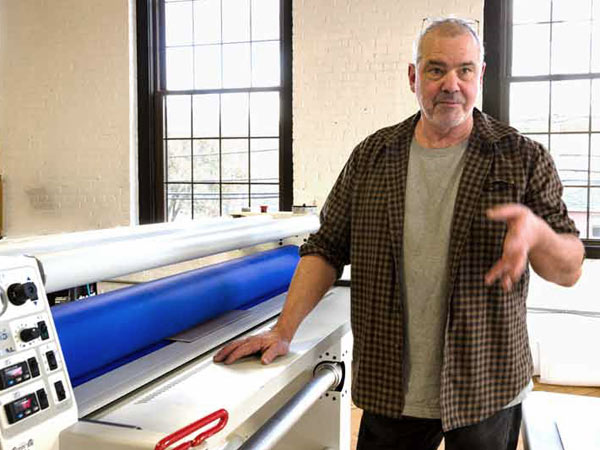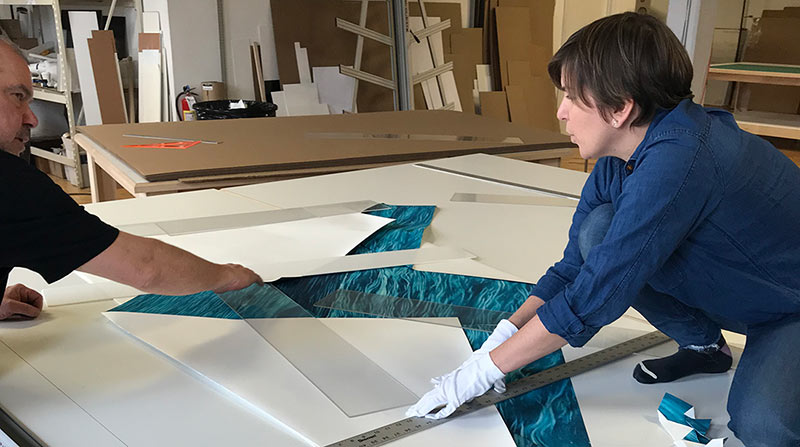 Photo Mounting Techniques
We offer both back and face mounting services, as well as film overlaminates. Mounting services are available separately or in combination with the vast array of frames all made right in our Cambridge facility. Please call or email us for a price quote for your project. Substrates for back mounts up to 60" x 120+" include:
Dibond
Anodized Aluminum
Acrylic
Sintra
Face mount options include:
Standard acrylic
P-99 non-glare acrylic
TruVue's TruLife Optium acrylic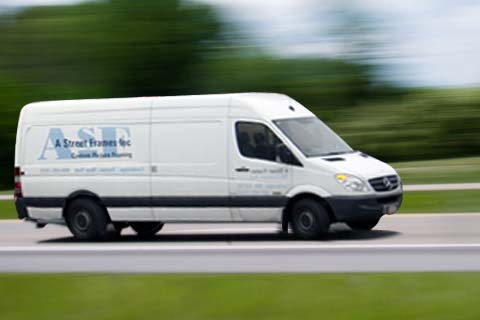 Transport
We provide Art Transportation services in the Boston Area, but also a weekly Art Shuttle service to New York City.  In addition, we offer free local delivery of your finished, framed pieces.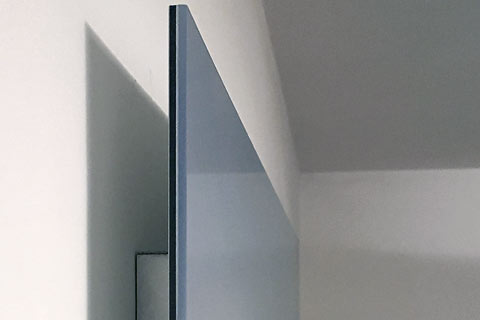 A Variety of Options
Whether you are looking to face-mount your artwork so as to present it in an ultra-contemporary frameless design, or simply back mount to any of our variety of substrates to prepare it for framing, we can help you achieve the look you are seeking, while also making sure it is the right choice to ensure your artwork lasts a lifetime.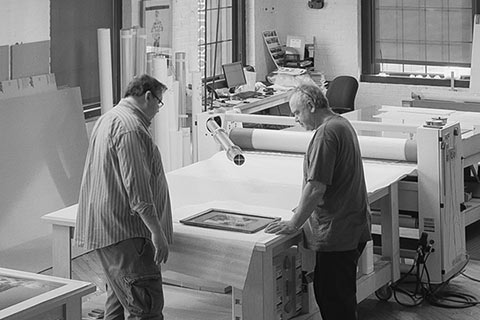 Saxonville Studios
As important as our skills, equipment and new space may be, it is our between-the-lines experience that sets us apart. We can work with you to develop the best combination of materials and approaches to fit your needs from the very beginning of your project to the finished, framed and ready-to-hang piece.
We have the most experience mounting photos.
Call or email us to talk about your photo mounting needs.