During the last couple of months, we have had the unique opportunity to frame dozens of 19th Century photographs by photographer William Goldman (1856-1922), for the show, Working Girls, currently on view at the Ricco/Maresca Gallery, in Manhattan.
Goldman, who lived and worked as a commercial photographer in Reading, Pennsylvania, was also apparently a regular patron at a local brothel, run by a woman named Sarah Shearer (1848-1909). The photographs themselves were initially discovered by curator/collector Robert Flynn Johnson, who first purchased several at an art fair outside of San Francisco almost a decade ago. Over time, Johnson acquired hundreds of Goldman's photographs from the same dealer, and has since compiled a book, also called Working Girls, published by Glitterati Editions.
From Ricco/Maresca's post about the exhibit:
"In the book Working Girls, Johnson recalls making his discovery. He learned, to his dismay, that the photos originally had been mounted in albums, which the vendor had dismantled so she could sell the images individually. That was enough to make any serious collector-historian shudder, but that disappointment had a "silver lining," he writes, noting that, because the merchant "could not cut out the photographs without cutting through the mounted images on the other side" of each page of each album, she "prudently" hired a professional paper conservator "to carefully float off, press, and dry the images so that they were preserved in immaculate condition.""
What makes Goldman's work so captivating is the almost total lack of salaciousness. Unlike the sometimes very graphic adult-oriented cabinet cards available at the time, these photographs are not intended to titillate. On the contrary, Goldman's prints function as portraits of regular people, both women, and men, posing, smiling, dressing and undressing, and mostly just living their lives albeit without clothes. The subjects aren't just posing for a stranger. It is clear that they are comfortable with Goldman, and their familiarity gives the work an intimate, almost private quality. They sometimes seem like photos taken of friends. Goldman's body of work is the earliest known example of its kind, and it is truly remarkable, and definitely worth a look if you can make it to New York while the show is up.
Handling these images in real life was both exciting, and memorable. Their diminutive format requires a close look, and adds to the feeling of intimacy and personal connection. We have framed a lot of outsider and vernacular art over the decades, and Goldman's photographs have served as a reminder that, just when you think you've seen it all, there is always something new to discover and fall in love with.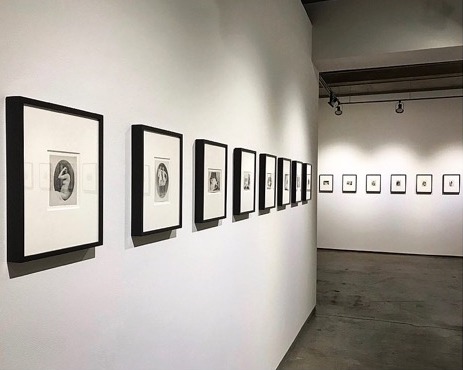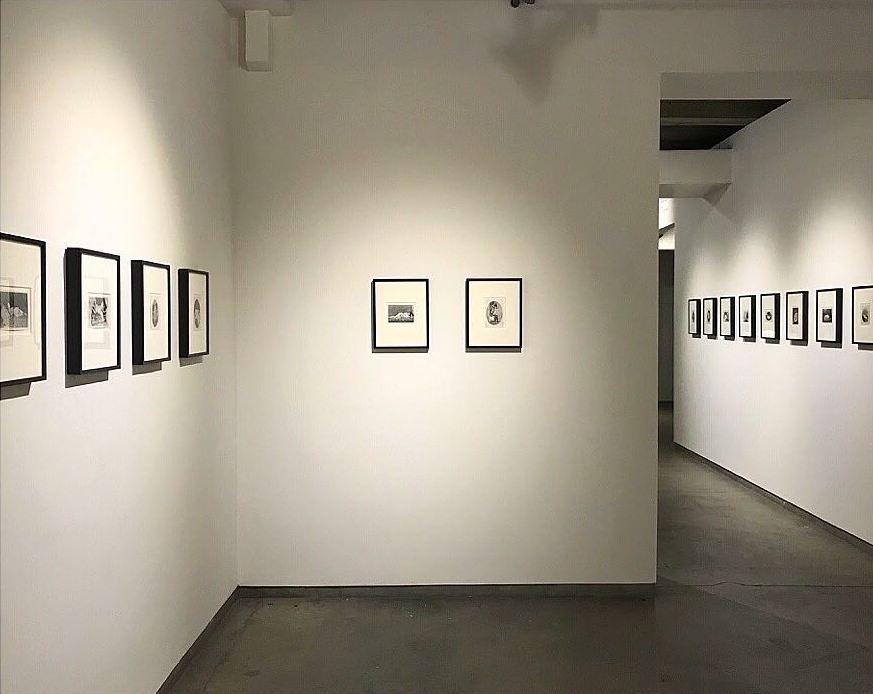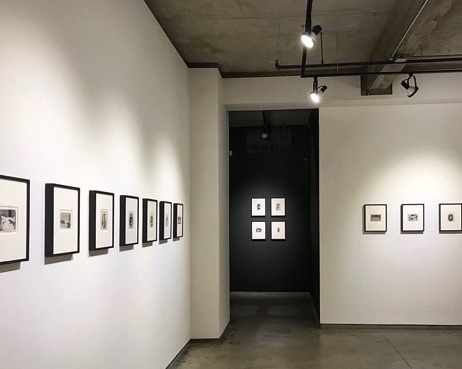 Working Girls is on view at the Ricco/Maresca Gallery in Chelsea until October 13th.