There is no denying Boston has an incredibly rich history which — to no one's surprise — spills into the art of frame making. A few frame making pioneers called Boston home and one of our favorites has to include Foster Brothers.
From 1893 to 1942, brothers Stephen Bartlett Foster and John Roy Foster designed and manufactured frames in the Arts and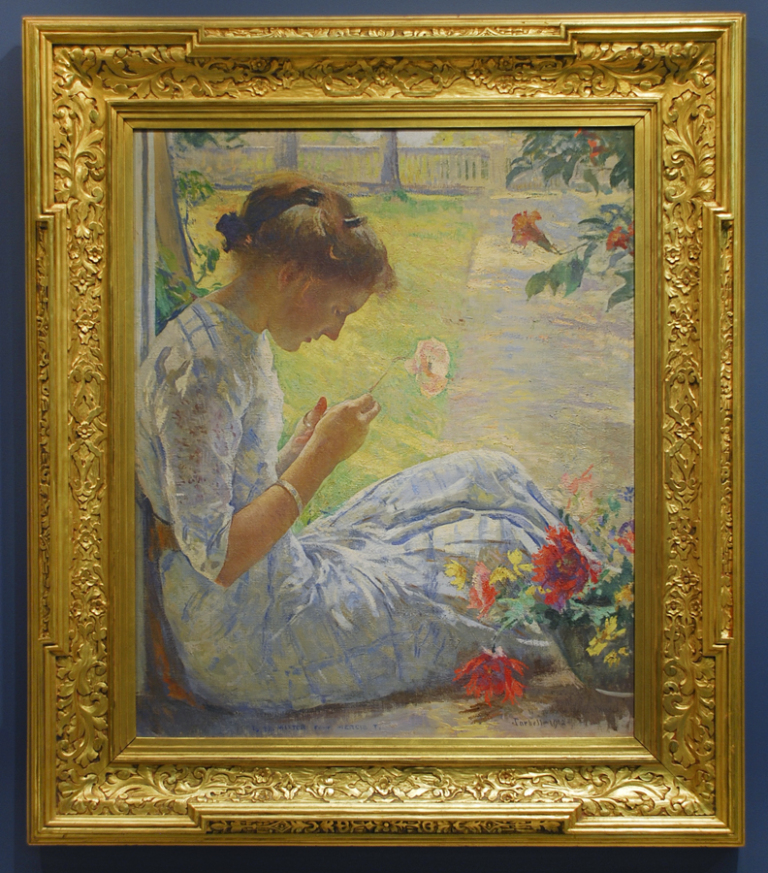 Crafts style, as well as making unique carved and gilded frames. Here at A Street Frames, we handcraft a variety of Arts and Crafts frames ourselves, but in a more simplified, updated style for our contemporary clientele.
Masters of carving, the Foster Brothers also mixed various traditional elements in one frame. Dutch ripples with beads, key corners with floral motifs, and Whistler reads with geometric corner blocks adorned their ornate creations.
Many frames kept to the Arts and Crafts style as well as the Gilded Age aesthetic that was the rage in design during the late 19th century through the early 20th.
Not only were they master craftsmen of ornate details, but they had a signature finish that was all their own. Foster Brothers' frames can be easily identified by the use of triple gilding. The coating of gold is so thick that it takes on an orange-y glow that creates a soft, lustrous halo around the artwork.
Their frames were manufactured in Arlington, Ma, at a building on the corner of Mill and Summer Sts., but they had a retail showroom in Boston on Park Square near the Common and that also served as a gallery and small gift shop,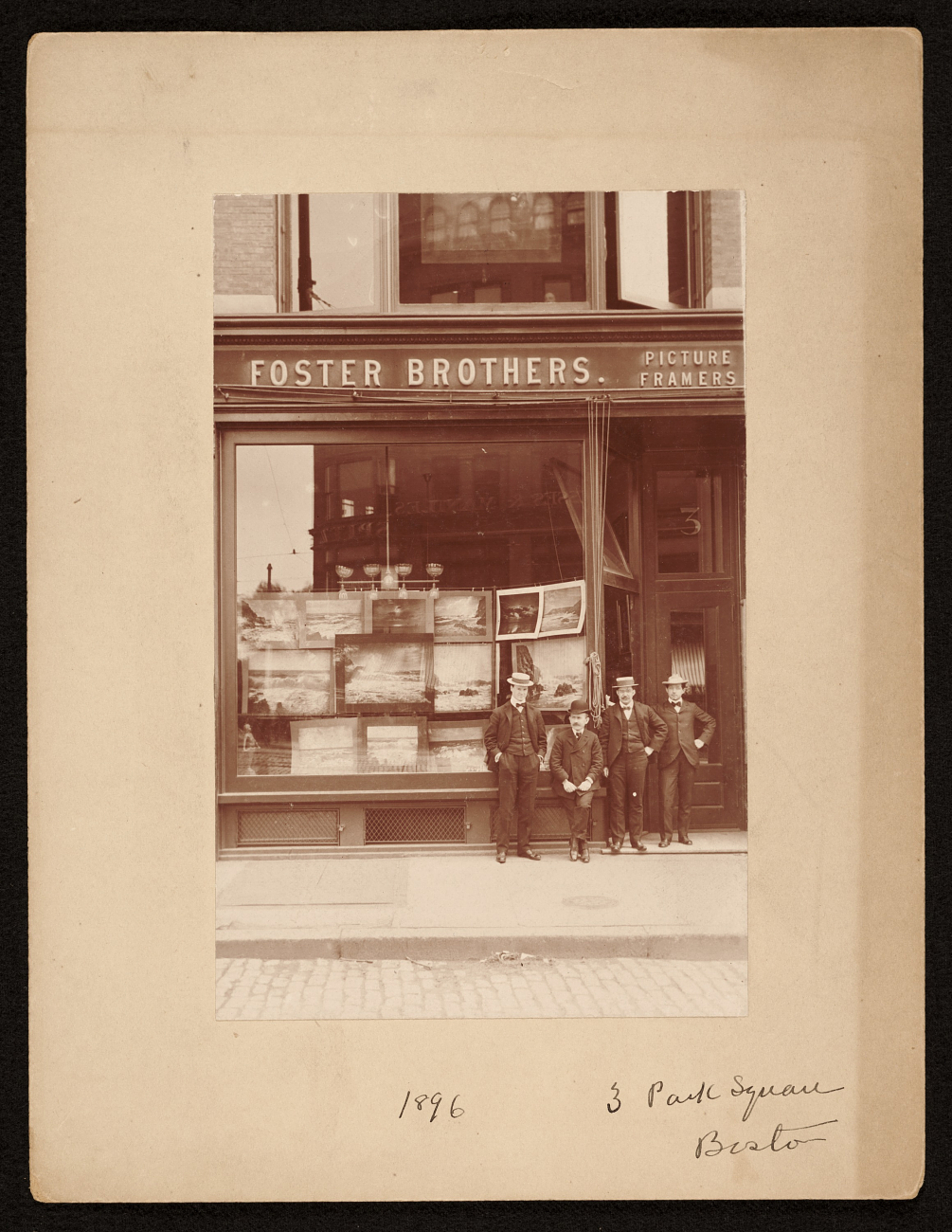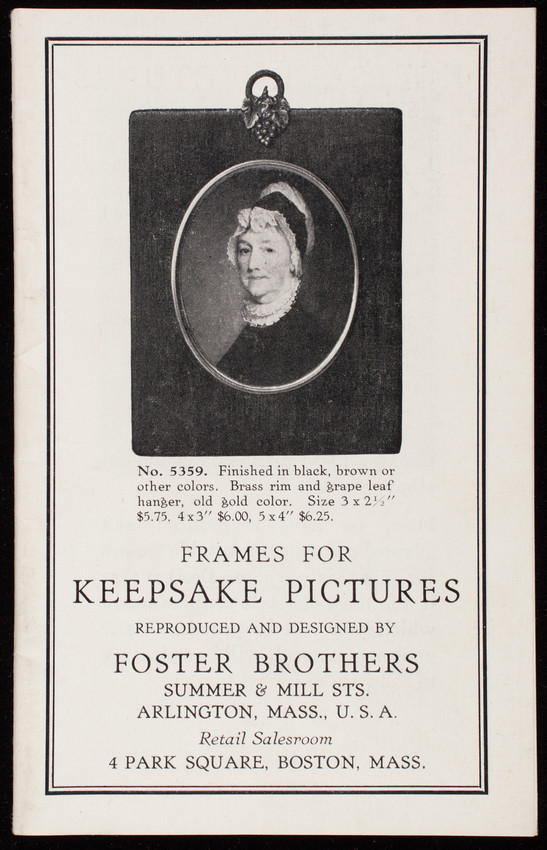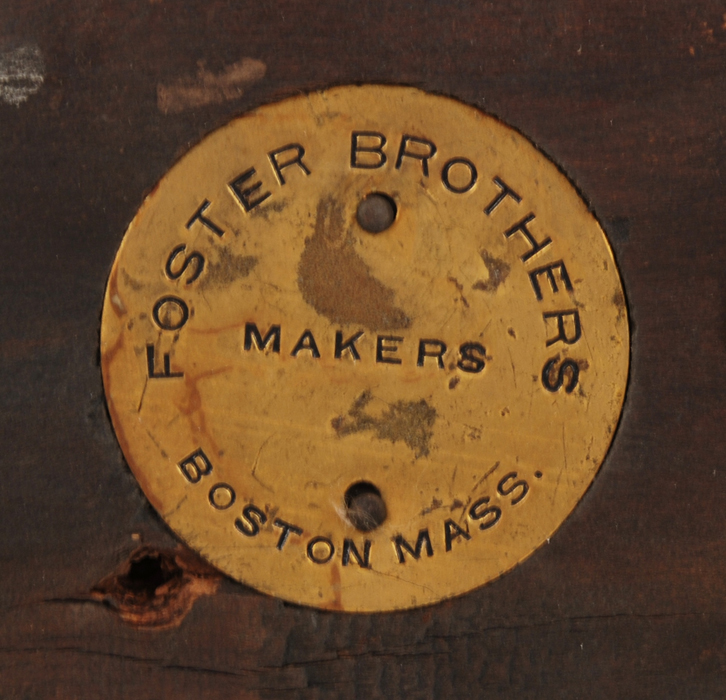 selling items such as "wedding gifts" and reproductions of fine artwork.
You can find Foster Brothers' frames around Boston at the Isabella Stewart Gardner Museum and the Harvard Art Museums as well as on display at many American art museums nationwide.
If you happen across an antique gold leaf frame, you would be able to identify a Foster Brothers' frame by the gold seal set into the frame on the back, usually on the top rail.