This is a bit of a departure from the world of fine art and handmade picture frames, but it is a subject close to us, as well as to many people we know and do business with.  Allyson Boli, director of the Abigail Ogilvy Gallery in Boston, is embarking on a huge undertaking this summer, by training and raising money for the 2019 Pan Mass Challenge. For the last 39 years, the PMC has organized an annual 200-mile bicycle ride across the state of Massachusetts, from Sturbridge to Provincetown. 100% of the money raised by the riders serves to benefit the Jimmy Fund, and the Dana Farber Cancer Institute.  Since 1980, the event has grown to include over 6000+ riders from all over the world, and even more volunteers who provide infrastructure and support. In 39 years, PMC riders have raised over half a billion dollars to fund cancer research.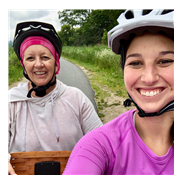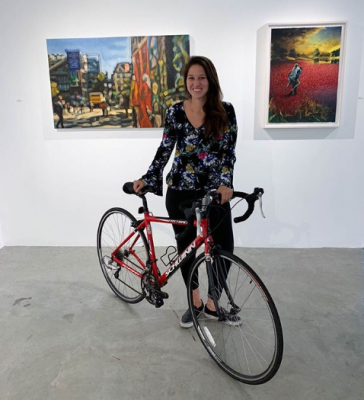 Allyson is riding in support of her mother, as well as others in her life who have been affected by cancer, and, along with training relentlessly on her bike, she is also working hard to meet her goal of raising $5000.  The Abigail Ogilvy Gallery is an influential fixture in the Boston art world, and an important venue for emerging and mid-career artists, both local, and international. We are friends and supporters of the team at AOG, indeed, we have been neighbors in SOWA for the past four years. We're proud to support Ally's hard work both in the gallery, and in the saddle, and we're wishing her all the best in what is bound to be an exciting, albeit long ride.
If you would like to support Ally, and the Dana Farber Cancer Institute in their efforts to cure cancer, you can do so HERE.